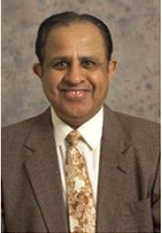 Dr. Jan Iyengar, Ph. D, Licensed Massage therapist, Homeopathic Consultant and a Board  Certified  Hypnotherapist.  After several years of successful service in the aerospace industry, Jan has pursued a healing career of his passion.
MISSION:
Dr. Jan's mission is to make people stress free, help and heal people. He values and respects everyone. He gives individual attention and spends as much time as required before, during and after the session. No one will be rushed during a service from Jan.  He considers this service not as a work but as a worship of every individual.
CREDENTIALS:
Dr. Jan graduated from Connecticut Center for Massage Therapy (CCMT), Newington in 2002.  He is a Nationally Certified and Connecticut Licensed Massage Therapist. He is a professional member of the American Massage Therapy (AMTA).
Dr. Jan is a certified motivational and wellness consultant.
Jan's passion for homeopathy started after his own cure of asthma 45 years back by a doctor of homeopathic medicine. While working as an engineer in United Technologies, Jan completed his 4 year degree course from the well known homeopathy college in Montreal, Canada.  He is a National Guild Board Certified Hypnotist.
Dr. Jan tailors his therapeutic massage sessions to the need of an individual. He aims to accelerate the healing process by the following methods.
Enhancing neuro-muscular relaxation and blood circulation
Improving range of motion and Drainage of metabolic wastes
Dr. Jan has advanced training to perform the following types of massages:
Sports massage, orthopedic massage, deep tissue massage, Swe-Tai  Massage
Myofascial and Muscle release massage techniques, Trigger point therapy
Cranio-sacral therapy, reflexology, acupressure, Reiki, Massage for TMJ problems
Appropriate homeopathic remedies shall be prescribed after a detailed case taking.